Click here to visit New Website

Introduction
The hospitality of the Indians is legendary. In Sanskrit Literature the three famous words 'Atithi Devo Bhava' or 'the guest is truly your god' are a dictum of hospitality in India. Indians believe that they are honored if they share their mealtimes with guests. Even the poorest look forward to guests and are willing to share their meager food with guest. And of particular importance is the Indian woman's pride that she will not let a guest go away unfed or unhappy from her home. Indians are known for their incredible ability to serve food to their guests - invited or uninvited.

Priya offers a truly royal array of authentic north Indian cuisine. Cooked and served by the vastly experienced staff, the menu has been designed after several years of research and experienced gained. At Priya, we assure you warm, friendly and personalized service with a smile. A place to relax whether just by yourself, or with family, friends or colleagues. At Priya, each delicious meal - prepared with pride and served with care - is of the highest quality and yet very reasonably priced. Give a try and see the difference!!
| | |
| --- | --- |
| | |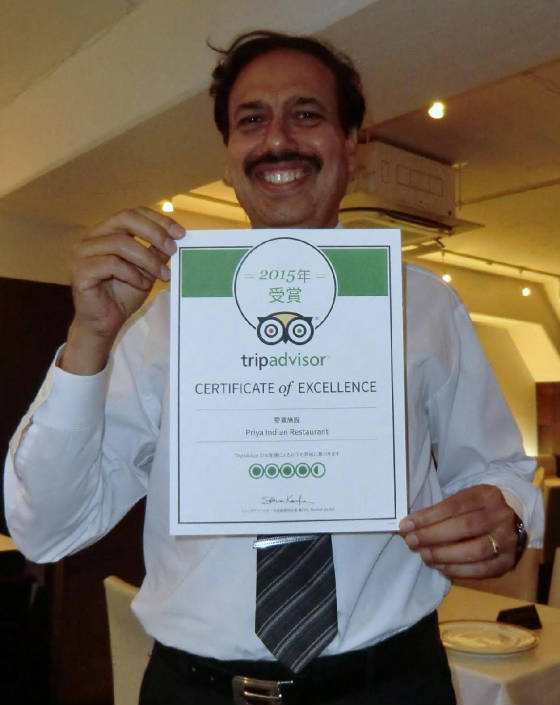 Tandoori dishes derive their name from the Tandoor oven that they are cooked in. Tandoor ovens are traditionally clay ovens fuelled by charcoal in the bottom. Today, in the Indian restaurant, they are a little more high-tech, and can be fuelled by charcoal, gas or electricity. It is probably the heat generated in the Tandoor that give Tandoori dishes their unique taste, rather than the particular fuel used to fire them. Meat, kebabs and breads are cooked in the Tandoor. Meats are lowered into the oven on skewers and bread is stuck to the side with the aid of a good slap and asbestos fingers.

Suppose most things can be 'Tandooried', but the preparation is to marinate the meat in a marinade of yoghurt and spices. In the Indian restaurant, red food dye is often added, giving a rather radioactive red to the colour of the dish. This is not traditional and is only done for presentation.

Tandoori dishes do not have a reputation for being too spicy and are often recommended as being subtle and especially good for anybody wanting a more gentle introduction to the Indian menu. They are usually served as starter with a small side Salad and a Yoghurt and Mint Sauce, or with a Salad and Naan bread as a main course

Samosas……those delightful tasty little savory patties are one of India's great gifts to the world.You can make Samosas in so many different ways. Each cook adding their own different signatures to a time honored basic Samosa Recipe.

Samosas are cheap and easy to make. Whether you make meat Samosas or vegetable Samosas, make your own pastry or buy the pastry ready-made, Samosas are always appetizing. Served with tea, they form the basis of the perfect snack.

One of the best authentic Indian restaurant in Tokyo. Highly rated 4.5/5 from TripAdvisor.

Nan bread is a leavened bread traditionally baked in the Tandoor Oven. It is baked from a dough containing flour (usually Chapatti flour or wholemeal), yogurt, milk, sugar, yeast and ghee (clarified butter). They obtain a distinctive teardrop shape from being stuck to the side of the Tandoor and baking whilst gravity is stretching them. They are served piping hot, often spread lightly with melted butter or ghee and sprinkled with sesame seeds.